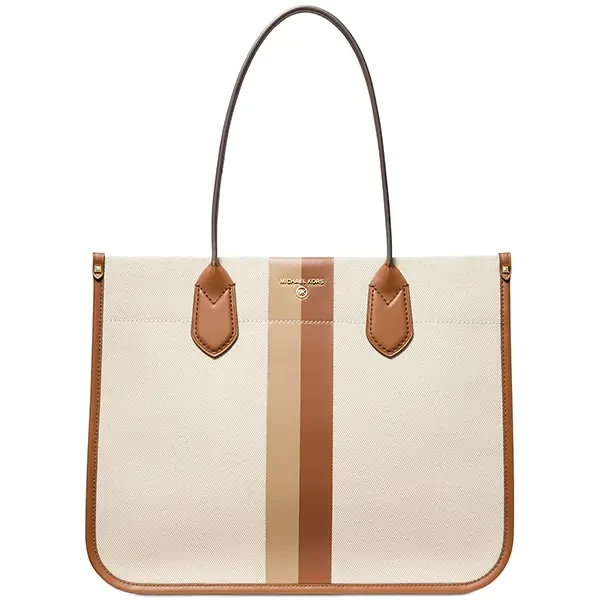 Perfect for everyday use adding a splash of color to your look, you'll love the Heidi Extra Large Tote by MICHAEL Michael Kors.
Extra large sized bag; 18"W x 11-3/4"H x 5-1/2"D (width is measured across the bottom of bag); 1.16lbs approx. weight
Silhouette is based off 5'9" model
9"L handles
Snap closure
Silver-tone hardware
Interior zip & slip pockets
Cotton/polyester; lining: polyester
Wipe clean
Imported
বিঃদ্রঃ- ডিটেইলস দেখে অর্ডার করার জন্য অনুরোধ রইল। আরও অনুসন্ধানের জন্য Live Chat এ মেসেজ করতে পারবেন। ধন্যবাদ।

View More Description..