【Honeycomb Design】It adopts more than 500 balanced pressure and flexible honeycomb grids, disperses the pressure of the whole buttocks and thighs, and perfectly fits the buttocks curve, soft and without losing support force. The premium gel material doesn't irritate the skin, and the thickness of 1.65inch is enough to support the weight of the body.

【Cooling and Breathable】This unique gel honeycomb cooling structure greatly reduces heat transfer between the buttocks and the seat, increases air circulation, and keeps cool at the bottom for sedentary.

【Help Relieve Pain】Effectively prevent and alleviate various pain symptoms, including tail bone problems, lumbar strain, sciatica, and degenerative disc disease. Relieve sedentary fatigue, avoid soreness and numbness caused by compression of the buttocks muscles, create a relaxed and comfortable sitting position, and let the body relax better.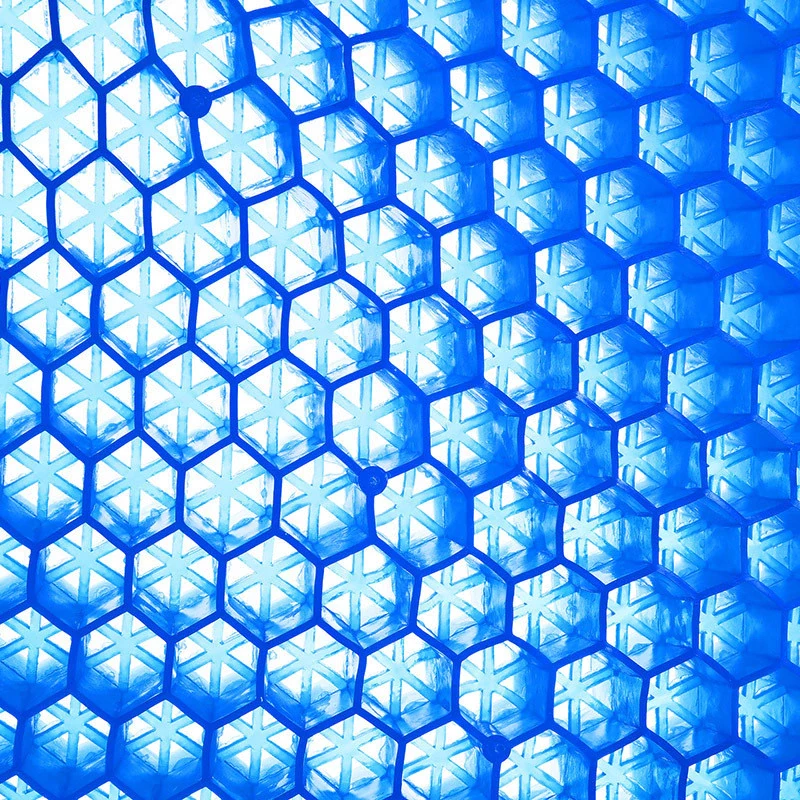 বিঃদ্রঃ- ডিটেইলস দেখে অর্ডার করার জন্য অনুরোধ রইল। আরও অনুসন্ধানের জন্য Live Chat এ মেসেজ করতে পারবেন। ধন্যবাদ।

View More Description..