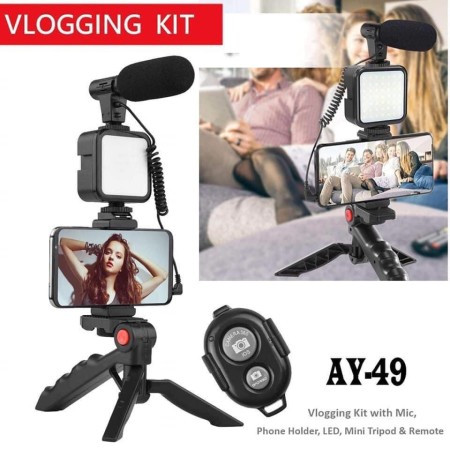 The AY-49 video-making tripod 36-piece lamp has a color temperature of 6500K and a 5W output power and is powered by 2 AA batteries (not supplied) for brighter. The clamping range of the phone holder is around 2.13-3.27 inches, which is suitable for most smartphones. The tripod features a noise reduction microphone with a cardioid wide pickup range and strong noise-canceling technology, as well as a high-quality microphone capsule for high-quality recording. The kit is designed for smartphone video recording with a 3.5mm TRRS plug microphone and is ideal for blogging, interviewing, live streaming, video chatting, and more.
বিঃদ্রঃ- ডিটেইলস দেখে অর্ডার করার জন্য অনুরোধ রইল। আরও অনুসন্ধানের জন্য Live Chat এ মেসেজ করতে পারবেন। ধন্যবাদ।
View More Description..